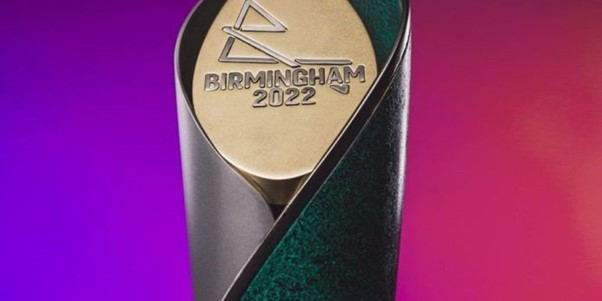 Queen's Baton Relay
Birmingham 2022 is staging the 16th official Queen's Baton Relay – an epic journey across the Commonwealth, with The Queen's Baton visiting all 72 nations and territories
We are excited to announce that on 1st July 2022, the baton makes its way from Fishguard and due to arrive in Pembrey Country Park around 2pm at the Ski & Activity Centre
The baton will make its journey up the ski slope via the toboggan then down the slope by the baton bearers from Ski-4-All then the baton will be passed to a couple of the parks volunteers Dawn & Paul O'Keefe who will cycle one of our family 4 wheel cycles then one of the Welsh Commonwealth Games 2022 cyclists, Ella Barnwell  will continue to the beach entrance to be meet by Lisa Pudner, Ex- Paralympian weightlifter who will be taking the baton to the tideline of Cefn Sidan Beach to meet with RNLI who will take the baton over to Burry Port by sea.
The journey of the baton will continue from Burry Port along the Millennium Coastal Park to North Dock in Llanelli where it comes to the end of its journey in Carmarthenshire before heading to Swansea the following day.
We would love you to come and join us to celebrate the batons arrival in the park and a chance to get a photo of the Queen's baton.