Discover nature
your way...
Llyn Llech Owain Country Park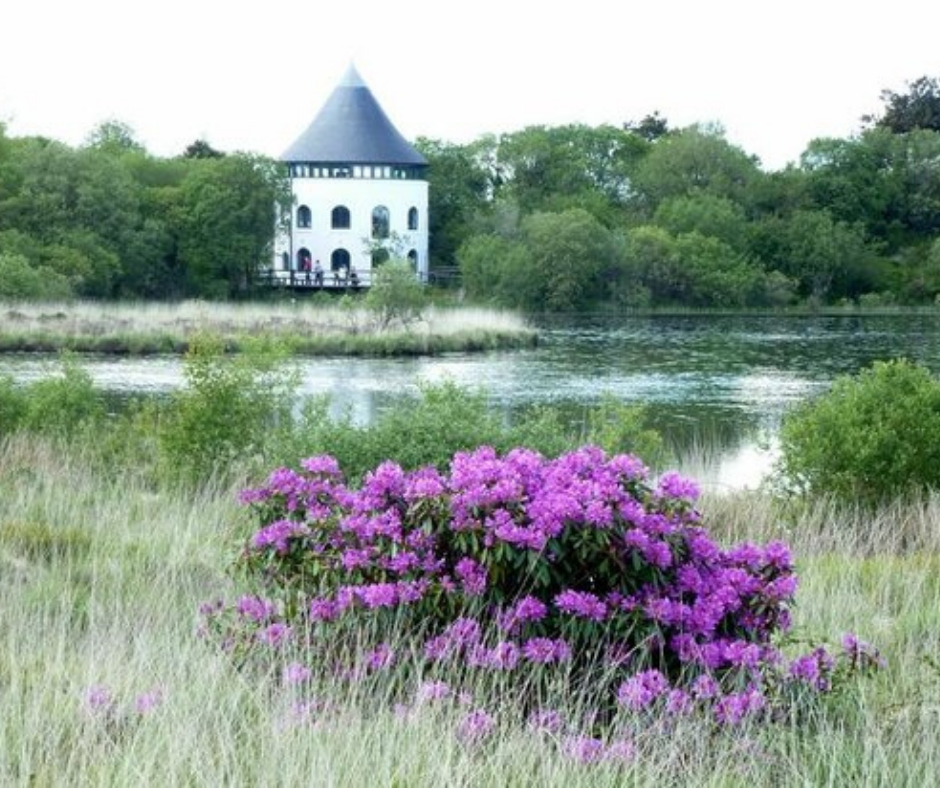 Walk or cycle along the Millennium Coastal Path, which runs from Llanelli through Sandy Water Park, Burry Port to Pembrey Forest. The magnificent promenade with viewing platforms boast stunning views of Carmarthen Bay and the Gower Peninsular. There are specious car parks and a fantastic adventure playground too. Bikes can be hired at the Ski & Activity Centre at Pembrey Country Park which can be taken along the coastal path.
Llyn Llech Owain Country Park is an area of 73 Hectares (180 acres), managed for your enjoyment by Carmarthenshire County Council with nature trails, an adventure area including a cool wooden adventure playground, separate toddler playground with smaller features. A forest track provides a longer hike or bike ride around the country park and there's a rough mountain bike trail for the more adventurous cyclists amongst you!
At the heart of the Country Park is the lake, which is surrounded by a peat bog. This rare habitat is designated a Site of Special Scientific Interest (SSSI).
At its heart of the Millennium Coastal Park is St Elli's Bay eatery bringing a flavor of the Riviera to the Millennium Coastal Park. The café's menu offer a range of light lunches, snacks and other drinks to cater for all visitor tastes and preferences. It's an ideal place for park visitors to rest, relax and take in the wonderful views of Carmarthen Bay and the Gower Peninsula. There is an ice cream kiosk and adventure playground too, perfect to keep the little ones fully entertained.
Elsewhere are areas of heathland and broadleaved woodland, whilst areas of coniferous woodland are being cleared progressively and converted to heathland and broadleaved woodland.
A network of footpaths provides for enjoyable walking. Many paths are well surfaced and accessible to wheelchair users.
A specially constructed path allows safe access over the peat bog and around the lake.
This fabulous Millennium Coastal Park in Carmarthenshire has miles of coastal cycling and walking paths to enjoy. You can follow National Cycle Route 4 along a super traffic free path which passes along the beautiful Loughor estuary and the Gower peninsula. The route takes you past Llanelli beach and Tywyn beach to Burry Port where you will find a pretty harbour, beach and the newest marina in Wales. You then head back east passing Sandy Water Park and Machynys beach before coming to the National Wetlands Centre where you can look out for a variety of birdlife. Look out for flocks of dunlin, ringed plover, sanderling and redshank along the coast whilst shelduck, oystercatcher and curlew can be seen further out on the mudflats.
Other highlights in the park include the excellent Discovery Centre where you will find a wealth of information about the area in a fabulous modern building.
If you would like to continue your outing you could head west along the coast to the fabulous Pembrey Country Park where you will find more lovely coastal scenery, woodland wildlife trails and bike hire from the Ski Pembrey centre.
It's a point of interest that kids may like to know that legend has it that historic serviceman Owain Lawgoch (known as Owain The Red Hand in the the Hundred Years' War) was entrusted to look after Mynydd Mawr, a well on the mountain. Every day, after withdrawing enough water for he and his horse, Owain was always very careful to replace the stone slab which held back the water. However on one occasion he somehow completely forgot to do that and an absolute torrent of water poured down the side of the mountain! The resultant lake was hence named Llyn Lech Owain, meaning 'the lake of Owain's slab'!

The Visitor Centre stands beside the lake, enjoying splendid views of Llyn Llech Owain and the surrounding area. It houses an exhibition and information on the management of the Country Park.
Our team of Countryside Rangers is based here and will be happy to answer your questions or to hear about wildlife you may have seen.

Llyn Llech Owain has a cafeteria, picnic sites, and toilet facilities, all with provision for the disabled. We hope you enjoy a visit here soon!
Seasonal car parking charges
Long stay Annual Parking Permits (1 year) are available to purchase from the Pembrey Country Park Visitor Centre.
You can also purchase or renew your parking permit online. Click HERE
Or at the HWB in Llanelli, Ammanford or Carmarthen