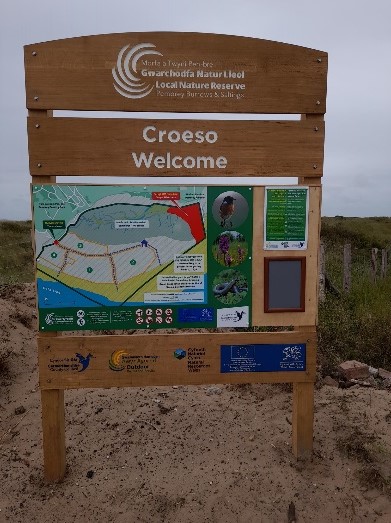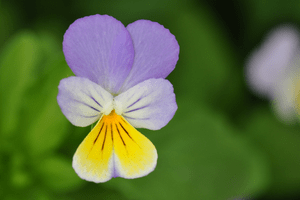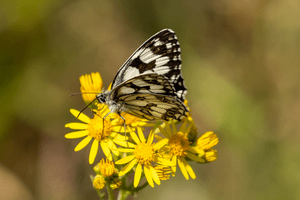 Pembrey Burrows & Saltings Local Nature Reserve
This 270 ha sand dune and saltmarsh system is found between Pembrey Country Park and Burry Port and is home to many unique and important animals and plant. The reserve is protected as a Site of Special Scientific Interest, a Special Area of Conservation and a Ramsar Site.
A large dune system which is actively being built up, a rare feature, where you can see all the different types of sand dune including embryo dunes, large semi-stable yellow dunes and the more stable grey dunes that form dune grassland. It is renowned for its plant diversity and is home to many rarities including Dune Pansy, Sand Catchfly, Bloody Cranesbill, Fragrant Evening Primrose and Kidney Vetch.
The insect life that relies on this plant diversity is also unique and you can find the Small Blue and Marbled White butterfly as well as many species of solitary bee and wasp such as the Brown-banded Carder Bee. The un-grazed Saltmarsh is home to the Sea Lavender which fills the Saltmarsh with purple flowers in August. Golden Samphire and Sea Aster also flower later in the summer with a blaze of yellow.
A herd of cattle graze the dunes to keep unwanted vegetation in check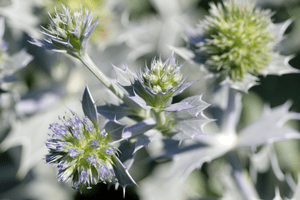 North Dock Local Nature Reserve
Protected because it is a rare sand dune habitat with a high diversity of specialist plants and animals. The plants and animals that live in the dunes are specially adapted to withstand the harsh conditions. In summer the dunes are hot and dry whilst in winter they are windblown with a salty sea spray.
Colourful plants adorn the dune grassland in spring such as lady's bedstraw, cat's-ear, wild pansy and the parasitic common broomrape while sea holly and greater knapweed occur on broken ground. The specialist invertebrate life of the dunes contains species that are more commonly associated with warmer climates further south, for example, the 'sand hill snail' originates in the Mediterranean and here is at the most northerly point in its world distribution. In summer many can be seen clinging to plant stems to avoid the hot sand.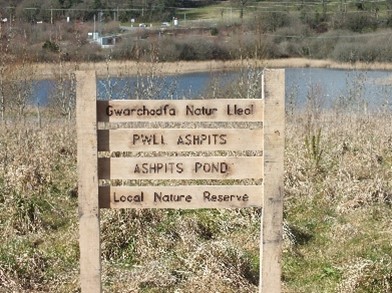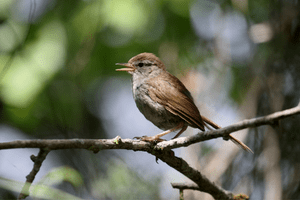 Ash Pits and Pwll Lagoon Local Nature Reserves
These two Local Nature Reserves are separate by a short distance but can be considered as a whole.
Formerly used as settling lagoons for pulverised fuel ash from the now demolished Carmarthen Bay Power Station.
Ashpits Pond is an important area for breeding wetland birds and the area of reed surrounding the pond provides shelter for breeding and resting birds. Mute swan, mallard, tufted duck, little grebe, great crested grebe, coot and moorhen all breed here. Reed warbler, sedge warbler and reed bunting breed in the reed beds, whilst the rare Cetti's warbler is found in the willow carr. Water rail and pochard occur in winter.
Pwll Lagoon forms a wet woodland and fen community particularly rich in plant life. An interesting feature of the site is the presence of both lime-loving and lime-hating species growing close together. This occurs because the pulverised fuel ash is initially very alkaline. Six species of rush including the localised blunt-flowered rush are found here. Ragged-robin, purple loosestrife and southern marsh-orchid grow along with common reed. More open areas of fen are covered with sedges, such as false fox-sedge whilst there are also populations of lesser centaury and common sundew. Within the birch-willow woodland acidophile plants occur such as royal fern and lemon-scented fern.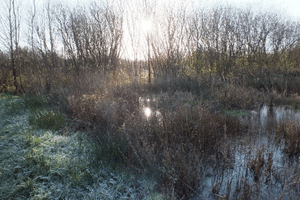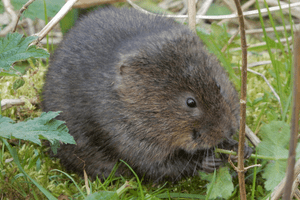 Morfa Berwig Local Nature Reserve
The 15ha nature reserve is a small remnant of what were once extensive salt marshes and marshy grassland which formed the coastline from Lougher to Burry Port, industrialisation and draining of the area has drastically reduced this unique habitat.
Morfa Berwig Local Nature Reserve in Bynea, is  mosaic of wetland and brownfield habitats with ditches and ponds, extensive areas of wet woodland marshy grassland and open water. The Afon Goch is home to a population of the rare water vole.
The reserve is excellent for birdwatching and  surveys have identified that the site is used by a range of invertebrates, including uncommon bees and dragonflies which set the site buzzing in the summer.