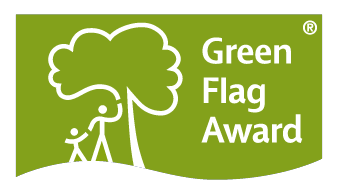 Llyn Llech Owain Country Park 
An area of 73 Hectares (180 acres), managed for your enjoyment by Outdoor recreation Services with nature trails, an adventure area including a cool adventure playground. A forest track provides a longer hike or bike ride around the country park and there's a rough mountain bike trail for the more adventurous cyclists amongst you!
At the heart of the Country Park is the lake, which is surrounded by a peat bog. This rare habitat is designated a Site of Special Scientific Interest (SSSI).
Elsewhere are areas of heathland and broadleaved woodland, whilst areas of coniferous woodland are being cleared progressively and converted to heathland and broadleaved woodland.
A network of footpaths provides for enjoyable walking. Many paths are well surfaced and accessible to wheelchair users.
A specially constructed path allows safe access over the peat bog and around the lake.
It's a point of interest that kids may like to know that legend has it that historic serviceman Owain Lawgoch (known as Owain The Red Hand in the the Hundred Years' War) was entrusted to look after Mynydd Mawr, a well on the mountain. Every day, after withdrawing enough water for he and his horse, Owain was always very careful to replace the stone slab which held back the water. However on one occasion he somehow completely forgot to do that and an absolute torrent of water poured down the side of the mountain! The resultant lake was hence named Llyn Lech Owain, meaning 'the lake of Owain's slab'!
The Discovery Tower stands beside the lake, enjoying splendid views of Llyn Llech Owain and the surrounding area. It houses fun interactive games full of information about the Country Park.
Our team will be happy to answer your questions or to hear about wildlife you may have seen.

Llyn Llech Owain has a picnic area, and toilet facilities, all with provision for the disabled. We hope you enjoy a visit here soon!
Playground
The newly refurbished playground is more accessible for all and included easily accessible equipment
Dogs are not allowed in the Adventure parks, but there are picnic benches for you to relax and take in the ambience of the park while the children release their energy. 
Wellbeing Workhub
Llyn Llech Owain Country Park offers a superb Wellbeing Workhub within the Discovery Tower which is available to hire free of charge for groups or individuals to meet and take in the wonderful nature around you looking out to the spectacular lake within the Country Park, or alternatively, if you'd like to meet with more than the capacity that the room can hold or would simply like to meet outside in the fresh air, the park has an outdoor meeting shelter which you can also used
Working in a natural environment is thought to boost wellbeing and productivity and the calm and tranquil waterside environment here can do just that.
Parking
1 hour - £1.20
Up to 2 hours - £1.80
Up to 4 hours - £2.80
Over 2 hours (Long stay/All day)  - £3.30
Annual - £30.00
For Llyn Llech Owain Country Park parking permits, vehicles must not exceed 3.5 tonnes gross weight; Vehicles must be less than 2 metres (6 feet 8 inches) high; Vehicles constructed solely for carriage of not more than 8 passengers exclusive of the driver
*Overnight parking not permitted