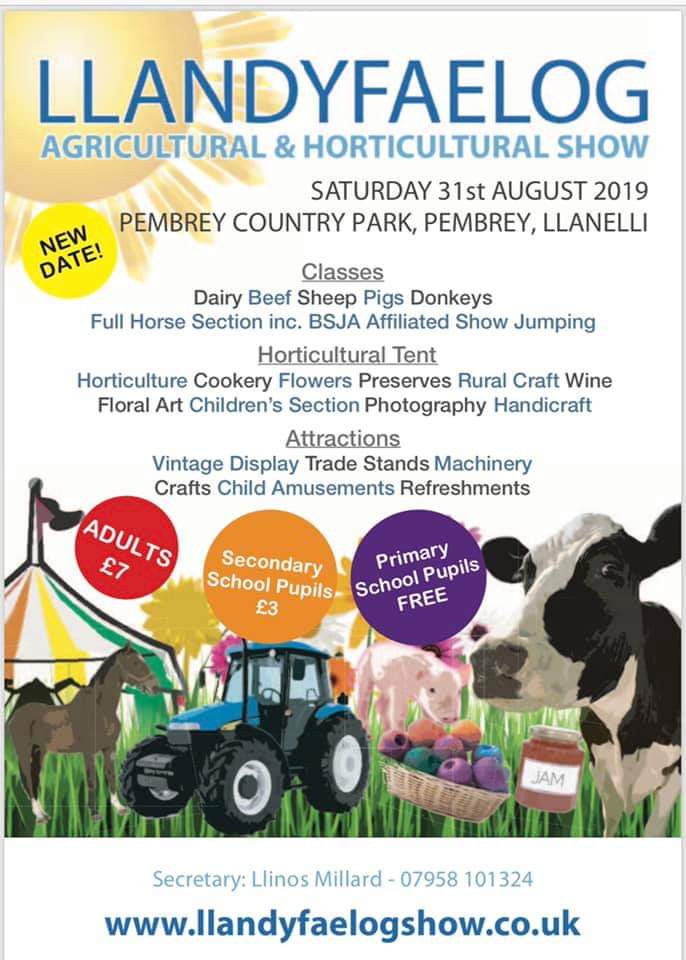 Llandyfaelog Show
Llandyfaelog Show is an annual one-day show, 2019 will see the 114th show. The show is run by volunteers, 90% of whom are from the local farming community. The society is proud of the fact that the only reasons for cancellation are war or foot and mouth restrictions – we are well used to mud and rain! The charitable objects of the society are to promote and improve different breeds of animals and the improvement of all other matters concerned with agriculture. Our vision is to be the best one day show in South Wales.
The society is keen to ensure young peoples' involvement. The local YFC is the oldest in Wales and its members support the show by taking part and stewarding in many sections of the show. The domestic tent is one to behold, the sections promote agriculture to a different audience while also providing the challenge of competition.
Unable to load other Whats on Events...