Wrecks of Carmarthen bay
Cefn Sidan is the final resting place to a number of shipwrecks dating back to 1668. Evidence of the vast volume of sea traffic which passed along our shores can be seen protruding from its sands towards the northern end of the beach. A walk of around 10 miles would have to be taken to see them all. Anchors displayed at the main beach entrance are medallions of Cefn Sidans maritime history. Leaflets are available at our visitor centre.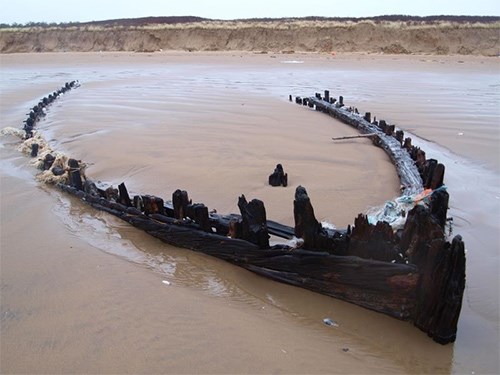 These anchors were found near the low water mark on Cefn Sidan within 200 metres of each other. Their chains were found to be running at 45 degrees to the shore, so we can assume they are heavyweight or "Bower" anchors of a vessel which had been in extreme difficulty, their weight signifying a craft of at least 1,000 tons.